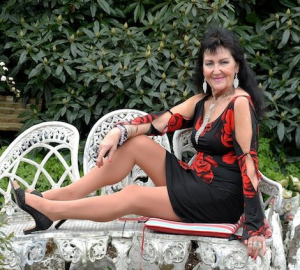 The 2005 film "The 40-Year-Old Virgin," grossed nearly $200 million worldwide based on the premise of a man who went without sex into midlife. But one real-life woman has managed to stay a virgin up to her 70th birthday. That could be about to change. 
"Now's the time. I'm ready to take the plunge for the right bloke," Pam Shaw tells the Sun."My standards are still very high, though. I'm hoping to bag a tall, dark and handsome millionaire."
Shaw says she doesn't believe in sex before marriage and has been too busy with her career as a cabaret dancer to settle down. "I feel I am ready to give marriage a go and maybe go to bed with a man," she said. "You are never too old for anything. Just look at Joan Collins."
The paper notes that despite her voluntary lifelong abstinence, Shaw goes by the stage name "The Sexational Pam," and once fraternized with male sex symbols like "It's Not Unusual" singer Tom Jones and James Bond actor Roger Moore. Shaw says she lived with her mother until she passed away at the age of 97 in 1995. Ironically, Shaw says men have often made incorrect assumptions about her sex life, or lack thereof, because of her career in the entertainment industry.
"I've never really been intimate with a man, just a bit of kissing. I had a sexy stage name and dressed sexy but that was all for my career," she said.
Do you agree that it is a person can never be too old for anything? Tell us what you think!
Source & Image: Yahoo News