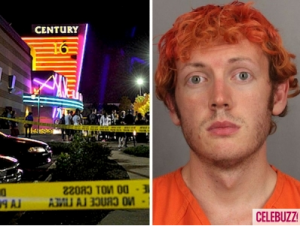 Prosecutors on Monday charged James Holmes with two dozen counts of first-degree murder and more than 100 other violent offenses related to the recent deadly rampage at a Colorado movie theater.
Police say Holmes, 24, blasted his way through a packed movie house during a premiere showing of Batman "The Dark Knight Rises" in Aurora. Twelve victims died in the attack, 58 others were wounded. The melee is among the worst mass shootings in modern-day American history. Prosecutors filed a total of 142 criminal charges against him, including 116 counts of attempted murder. The 24 murder counts reflect dual charges (premeditated and without remorse) by the prosecutors.
In the lengthy list of charges, the Arapahoe County District Attorney's Office accuses Holmes of, "evidencing an attitude of universal malice manifesting extreme indifference to the value of human life." During Monday's hearing, Judge William Sylvester carefully explained to Holmes that the charges carry a minimum sentence of life in prison and a maximum of death. The district attorney near Denver has not announced if she will seek the death penalty against the alleged gunman.
"This is not a whodunit. … The only possible defense is insanity," Craig Silverman, a former chief deputy district attorney in Denver, told the Associated Press.
Under Colorado law, defendants are not legally liable for their acts if their minds are so "diseased" that they cannot distinguish between right and wrong. However, the law warns that "care should be taken not to confuse such mental disease or defect with moral obliquity, mental depravity, or passion growing out of anger, revenge, hatred, or other motives, and kindred evil conditions."
Sam Kamin, a law professor at the University of Denver, said there is "pronounced" evidence that the attack was premeditated, which would seem to make an insanity defense difficult. "But," he told the Associated Press, "the things that we don't know are what this case is going to hinge on, and that's his mental state."
And so the question echoes once again: Do you think James Holmes is really insane? Or was the crime premeditated? Feel free to sound off in the comment box below!
Image: Celebuzz