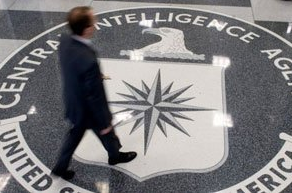 A man who volunteered as a suicide bomber for a terrorist group intent on blowing up a U.S.-bound plane was working instead as an intelligence agent for Saudi Arabia, The New York Times reported Tuesday, citing American and foreign officials.
The double agent departed Yemen, traveled through the United Arab Emirates and gave the bomb and information about al Qaeda in the Arabian Peninsula to the CIA, Saudi intelligence and other foreign intelligence agencies, the newspaper said. The bomb, which was intended to pass undetected through airport security, was given to the FBI, which was poring over it, the newspaper said.
The Times, citing officials, said the agent works for Saudi intelligence, which has "cooperated closely" with the CIA for years. The officials, who would not identify the man, said he is safe in Saudi Arabia, the newspaper reported.
Citing a senior American official, the newspaper described the device as sewn into "custom fit" underwear and able to be detonated in two ways. That redundancy may have been an attempt to ensure that an attempt to blow up a jet over Detroit in 2009, which failed because the bomb did not detonate, would not be repeated. The primary charge in the latest device was high-grade military explosive that the Times, quoting an official, said "undoubtedly would have brought down an aircraft."
The device investigators were studying is more sophisticated than were previous ones and represents a disconcerting advance in al Qaeda bomb-making techniques, officials said Tuesday. But lawmakers said more such devices may exist, and House Intelligence Committee Chairman Mike Rogers, R-Michigan, said the release of information about the device could complicate an effort to seal the long-term threat.
In light of the recently foiled bombing attempt, should authorities make further revisions in airport safety procedures? Tell us what you think!
Source: CNN
Image: France 24