25 April 2011 Last updated at 01:29 GMT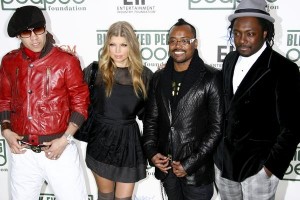 Earlier this week, international sensation The Black Eyed Peas announced that they would be opening a music school in New York, where local kids and students will be able to learn about music and many other aspects of the music industry such as video and music production with the use of the best equipment such as professional recording devices and music studios. All four members of the Black Eyed Peas attended the opening earlier this week.
The six-time Grammy Award winning group announced that their Peapod Foundation will partner with the Adobe Foundation to open the Peapod Adobe Youth Voices music and multimedia academy in lower Manhattan, New York. The foundation is among the most prestigious academies to be opened in the area and will be able to provide opportunities to those who are interested in the music industry.
The Peapod Foundation is the Black Eyed Peas' charity organization and is administered by the Entertainment Industry Foundation. The Adobe Foundation is the philanthropic arm of software maker Adobe Systems Inc., whose most recognizable products include computer software Adobe Acrobat, Adobe Flash and Adobe Photoshop. Both foundations are already involved in running three Youth Voices Academies in California, located in Los Angeles, Oakland and Redwood City.
"Our passion for music and media was fueled by many generous people on our road to success," Black Eyed Peas member, will.i.am said. "Expanding the network of Peapod Adobe Youth Voices academies enables us to pay it forward, giving more youth the skills and encouragement they need to realize their dreams."
The Academy in New York will start offering classes to students from the age of 13 to 19 this coming July. The academy will be housed in a facility operated by Urban Arts Partnership, which runs alternative school arts programs for teenagers and youths who attend high-poverty schools. The school will not be an exclusive school but will instead prioritize kids who cannot afford to enter such arts programs and exhibit talents and skills that are useful in the industry.
Students will also be accepted into the academy based on recommendations from teachers and demonstrated interests in subject areas such as camera work, editing and graphic design. The school will also serve as a bridge for gifted students to learn from the academy and afterwards find appropriate employment in the music industry. The Black Eyed Peas are a hip-hop group made up of rappers will.i.am, apl.de.ap, Taboo and singer-rapper Fergie.