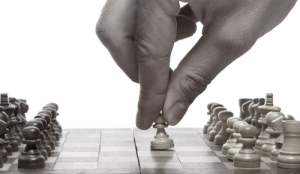 News hit the Web last week, talking about a certain squad-in-the-making in the U.S. that will aim to "nudge" people's behavior towards the direction that President Barack Obama wants. With the success report of a similar project from the United Kingdom, everyone is apt to think that this system is indeed effective. But is it right to manipulate people's behavior? Will it have a more desirable outcome for the country?
'More responsible'
For sure, opinions will erupt left and right about this issue. Some will be optimistic about this project, thinking that within a few years, we will have less violence, more responsible taxpayers, less irresponsible parents, and more model families. Of course, some will negate this notion, thinking that it will be futile and that it is not right to manually tweak people's behavior just so a "better" country will be realized.
'Manipulated'
Not to be polarizing here, but maybe we DO need a little tweaking in our behavior. What will all the outrageous behavior and rampage going around, not to mention all the unexplained violence and uncontrolled liberty that our young people are exhibiting. If the present generation of parents cannot control their own children, or rather, cannot guid the next generation towards the right path, then the government stepping in to do the job might just be the help that we need right now.
On the other hand, there's all the other issues to consider about this project. Will this result in an "artificial" environment wherein everybody will seem to be somebody else and a person's natural personality is restrained? And how will the people themselves feel about this? Will they feel like a pawn being manipulated in a chessboard, or will they feel happy that finally somebody is providing legitimate guidance?
Which side are you going to be on? Do you think tweaking people's behavior is a good thing?
Image: Stay at Stove Dad