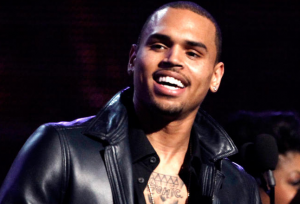 Chris Brown is under investigation for allegedly stealing a woman's cell phone after an angry confrontation in Florida last weekend, police said.
The singer, who is still on probation for assaulting Rihanna in 2009, was leaving a Miami Beach nightclub early Sunday when a woman approached him and snapped a photo with her iPhone, a police report states. The alleged victim, Christal Spann, 24, told officers she and some friends had followed Brown out of the club and took the photo while he was sitting in a black Bentley.
"(Brown) reached through his car window, snatched her phone from her hands, and said, 'B–ch! You ain't going to put that on no website!'" the report noted, based on Spann's interview with cops. Brown then rolled up his window and drove off with Spann's smartphone, she told police.
Brown, 22, could face serious repercussions if the allegations lead to a criminal case while he's still on probation in Los Angeles County. But he skated through a similar storm last March after throwing a temper tantrum at an ABC studio in New York that triggered a response by New York Police Department.
In that incident, Brown reportedly trashed a dressing room, hurled a chair at a window and ripped off his T-shirt after "Good Morning America" co-host Robin Roberts questioned him about roughing up Rihanna. New recording collaborations from the former couple have fueled a new round of rumors that the duo is getting cozy once again.
Source: NY Daily News
Image: CTV News