Press Release Now Available on KozMedia News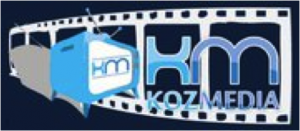 Do you want to attract favorable media attention with your clients or customers? Are you aiming to provide publicity for your upcoming special event? Well we've got great news for you. KozMedia just got better!
Now you can announce your scheduled events, personal promotions, awards, new products and services, sales and financial data, and accomplishments on our pages. Just provide us with your written press release including keyword tags and we will publish your story/event/promotion etc… for you. This will make your news/press release more searchable and prominent on the . A press release on KozMedia will boost online publicity for your activities, provide a wider audience for your business/company, and increase your sales!
For more information on our specific requirements in terms of content and terms, please contact us today!
Submit your press releases today! Contact us.