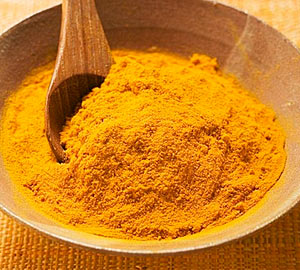 A chemical found in curry is to be tested for its ability to kill bowel cancer tumours in patients.
Curcumin, which is found in the spice turmeric, has been linked to a range of health benefits. Studies have already shown that it can beat cancer cells grown in a laboratory and benefits have been suggested in stroke and dementia patients as well. Now a trial at hospitals in Leicester will investigating giving curcumin alongside chemotherapy drugs.
Prof William Steward, who is leading the study, said animal tests combining the two were "100 times better" than either on their own and that had been the "major justification for cracking on" with the trial.
He said: "Once bowel cancer has spread it is very difficult to treat, partly because the side effects of chemotherapy can limit how long patients can have treatment. The prospect that curcumin might increase the sensitivity of cancer cells to chemotherapy is exciting because it could mean giving lower doses, so patients have fewer side effects and can keep having treatment for longer.
Joanna Reynolds, from Cancer Research UK, said: "By doing a clinical trial like this, we will find out more about the potential benefits of taking large amounts of curcumin, as well as any possible side effects this could have for cancer patients."
Do you believe in curry's cancer-fighting ability? Tell us what you think!
Source: BBC News
Image: BioMechanism