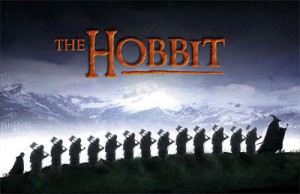 Filming finally started on Peter Jackson's 'The Hobbit', a prequel to the highly successful Lord of the Rings franchise of movies. The original plan was to film just one prequel but after the pre-production, the studio decided to make it in two parts. The two movies had been previously delayed for years after production and labor disputes almost sent the project out of New Zealand. Peter Jackson, the director of the Oscar winning trilogy, is a native of the country.
The filming of the movies will take place at Stone Street Studios in Wellington and at a number of locations all around New Zealand. The exact whereabouts of the locations are closely guarded by the studio, although there are speculations that Jackson plans to use some of the locations used in the previous Lord of the Rings movies. The first of the two movies is scheduled to be released on December 2012, with the sequel to be released a year later.
The two films had been riddled by problems from the start. The most notable problem was when Time Warner's own Warner Bros. threatened to move production out of New Zealand because they were scared that the unions there would impose a boycott to force demands for a new collective contract with the company.
The controversy was caused when the New Zealand Government changed its own labor laws to keep the estimated $500 million production and increase tax breaks for the Warner Bros Company. The changes were made because the government feared that the production of the movies would undermine their own small film industry.
Other controversies occurred when the original director slated to helm the project, Guillermo Del Toro backed out in 2010. Then again, earlier this year, when Peter Jackson agreed to once again direct the films, he was hospitalized for surgery for a perforated ulcer. These and the labor law disputes all contributed to the many delays of the film.
The Hobbit is based on the adventured of Bilbo Baggins, a hobbit in middle-earth, as written by J.R.R. Tolkien. The book first published in 1937 as a prequel to the three Lord of the Rings books, which also takes place in middle-earth. The cast includes actors from the previous films, such as Cate Blanchett as queen Galadriel, Ian McKellen as the wizard Gandalf, and Orlando Bloom as Legolas. Newcomers include Ken Stott and Martin Freeman as Bilbo Baggins.