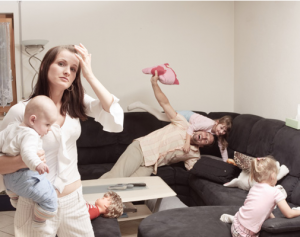 Many women with young kids often complain that motherhood involves just "too many chores." Many men also feel that when parenthood interferes with romance thus they feel neglected by their wives. A lot of people say that becoming a parent lessens happiness. How much truth do these statements hold?
In the first place, we may be answering the wrong question. We should not be asking how much happiness children bring, rather, we should ask about the quality of the happiness. Social philosophers repeatedly educate us that having a good life is not all about getting satisfaction out of life as much as possible. On the contrary, having a good life actually entails involvement with those closest to us — going beyond our self-centeredness to contribute to a greater good. In spite of the challenges that this act has, it is still the major source of real and lasting happiness.
We will never be a complete person unless we go out of our way to bond with others and involve ourselves beyond our own bubble. "Others" can include your spouse, siblings, parents, and friends. Children, on the other hand, provide a unique other. At first, they are dependent on their parents, but later they become independent but still remain linked. They enable parents to unveil a unique personal relationship to the full extent.
Psychologist Martin Seligman says, "Happiness is best defined in the ancient Greek sense: leading a productive, purposeful life. And the way we take stock of that life, in the end, isn't by how much fun we had, but what we did with it."
Of course, we as parents admit that we are often pushed to our limit with the tasking challenges of changing diapers, accompanying kids to the ER when they need stitches, dealing with the aftermath of a car that your teen crashed, waiting and worrying when they stay out too late, and listening to the doctor explain your child's serious diagnosis.
But all these are nothing compared to the feeling that parents have to deal with when they lose a child — an unfortunate fate that some parents are destined to have. Still, children are the greatest source of contentment in our lives. Children provide tons and tons of happiness and sadness and meaning. And that happiness is all the more multiplied when they give us a whole batch of grandchildren!
Do you agree that having kids does not make you less happy? Tell us how your kids bring you great joy in your life and how you surmounted the challenges of parenting!
Image: Parenting Pink