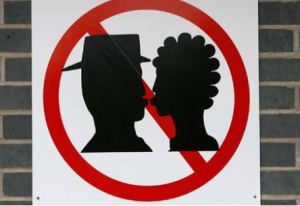 The president of Uganda is calling on people in the East African country to avoid physical contact, including handshaking and kissing, to prevent the spread of the deadly and highly contagious Ebola virus that is believed to have killed 14 people in the last few weeks.
The disease has no known cure or vaccine and some strains can kill up to 90 percent of victims within days. Ugandans are so fearful of the disease that residents in Kibaale province where the outbreak was reported said that people immediately fled the hospital after hearing patients with Ebola were there.
In a nationally televised speech today, President Yoweri Museveni said health officials are working to contain the disease to the rural district where the outbreak was confirmed Saturday, but at least one of the suspected victims was taken to a hospital in the capital city of Kampala. Now, nearly two dozen medical workers at Mulago Hospital are being held in isolation.
Dr. Anthony Mbonye at Uganda's Ministry of Health said people are frightened because many illnesses that are common in the region, such as malaria, have the same symptoms as Ebola. He said health officials have to balance the need to inform the public while not wanting to cause unnecessary panic. In Kibaale, schools are closed and social gatherings have been cancelled.
Experts from the World Health Organization and the U.S. Centers for Disease Control and Prevention are in Uganda to advise health officials responding to the outbreak. People infected with Ebola usually have flu-like symptoms at first. They can then begin bleeding internally and externally as their vital organs shut down. Ebola was named for the river near where it was first reported in the Democratic Republic of Congo in 1976. Scientists believe an Ebola outbreak usually begins when a human contracts the disease from an infected animal.
Why do you think Uganda is prone to Ebola outbreaks?  What should the nation's government do about it? Share your thoughts and opinions with us!
Source: Yahoo News
Image: Info Wars