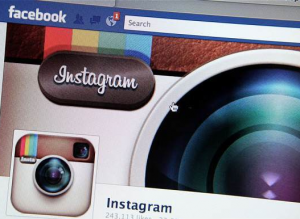 Last week, mobile photo-sharing site Instagram raised $50 million from venture capitalists at a $500 million valuation. Today, the company agreed to be acquired for $1 billion by Facebook.
There is no way Instagram raises that money if it has a $1 billion acquisition offer in hand. Remember, venture financings typically involve founder dilutions — and there is no reason to accept dilution if you're just going to sell a few days later. And you certainly don't accept dilution at a valuation that is just 50% of what Facebook is offering. If you need bridge financing, just ask existing shareholders. Instead, Facebook made its acquisition offer after Instagram closed the funding round. More importantly, the timing may not have been coincidence.
Last Tuesday, more than 1 million people download Instagram's new Android app on its first day of availability. Facebook begins to get nervous that a social-sharing company like Instagram is able to migrate from iOS to Android so seamlessly. Then comes word that Instagram has raised $50 million in new funding from deep-pocketed investors like Sequoia Capital and Greylock Partners. In other words, Facebook may have a challenger.
And, unlike most other companies, Facebook has the resources and streamlined organizational structure to put together such a deal on short notice. In other words, Instagram didn't make a mistake accepting VC funding/dilution just days before agreeing to be acquired. Instead, it may be getting acquired, in part, because it accepted the new funding.
Source: CNN
Image: The Telegraph