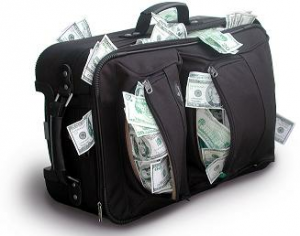 Part of a special report on 101 ways to build wealth, readers and experts weigh in with advice that will help you lay a foundation for accumulating wealth.

Focus on what's most important. In achieving wealth, how you invest isn't nearly as important as how much you save. Make some time to talk with your partner about when you'll quit and what you'd like your life to be like. Then, stretch to save the most you can.
Get out of debt. Credit cards are almost never "good" debt. If you've got enough cash to cover the balance, use it. If you think you'd be able to pay off your total debt within 15 months, get a 0% card, and bank what you would have paid in interest. Can't pay your debt in 15 months? Use the tools at creditcards.com/calculators to come up with an aggressive schedule to erase the debt.
Fill up your 401(k). The value of your retirement plan at 65, starting at 40 with $0 and saving 7.1% of $100,000 salary: $614,000. If you saved the max, the value of your plan at 65 and starting at 40 with $0, would be $1,300,000. Those earning higher wages may need to save more than a 401(k) allows. In a Roth IRA, the money is saved after tax, so withdrawals in retirement are tax-free. Folks 50 and up can stash an extra $5,500 in a 401(k) and $1,000 in an IRA per year.
Monitor and keep your savings safe. Get progress reports. This motivates you to keep saving and investing and to keep your expenses to a minimum. Also, make your savings untouchable. Keep a separate savings account that you're not able to view with your ATM card.
Set goals, but not too many. With too many things to save for, you spend more time weighing priorities and less time taking action.
Are you already saving or scheming to become wealthy? What saving and investment methods do you use? Share your financial secrets with us!
Image: Brip Blap