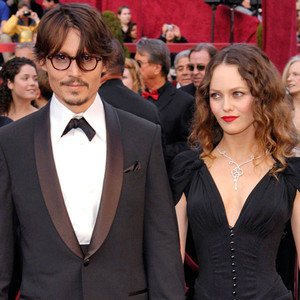 It's official: Johnny Depp and Vanessa Paradis have split after 14 years together. The couple "have amicably separated," Depp's publicist said in a statement released to Entertainment Tonight Tuesday.
As PEOPLE has reported, the two drifted into living separate lives after moving to Los Angeles from France. They haven't appeared together on a red carpet in a year. The couple have two children together: Lily-Rose, 13, and Jack, 9.
A longtime resident of Plan-de-la-Tour in southern France, Depp recently told French magazine VSD that living in France with Paradis and their kids "has given me everything. A marvelous family and also an equilibrium which I missed enormously."
And in 2010, Paradis gushed to the U.K. edition of Marie Claire about her man: "I could make an endless list of all the things I admire about him," she said. "We understand that, if we want our relationship to continue, we must give each other space, allow each other to go off on our own, and trust each other. Not everyone is lucky enough to be given space and trust."
In another interview, Paradis explained why the pair never felt the need to marry: "I love the romance of 'let's get married,' but then, when you have it so perfect … I mean, I'm more married than anybody can be – we have two kids. Maybe one day, but it's something I can really do without," Paradis once told Elle.
Do you think Depp and Paradis are indeed better off without each other? What do you think is the root cause of their separation?
Source: People
Image: E! Online