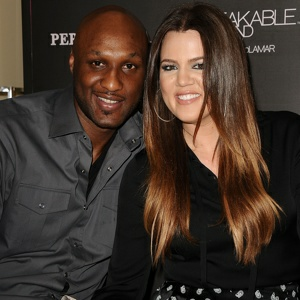 Khloe Kardashian wants a baby bad, and we've learned she's undergoing fertility treatment.
Sources connected with Khloe and Lamar Odom tell TMZ … they have tried in vain for months to get pregnant.  So Khloe went to ART Reproductive Center in Bev Hills Monday … to start the process. Rumors have already circulated during the previous months that Khloe is having fertility problems, and she has denied seeking treatment during that time. Kudos to her for finally deciding to take a solid step to achieve her goal of becoming a parent!
With Kim Kardashian by her side for moral support, Khloe gave up some blood so the docs could evaluate her hormone levels.  She's waiting for the results, and will then get a stylized treatment program. Stylized and nothing less — of course, she's a Kardashian!
Our sources say fertility treatment has been a long time coming — they were going to start the process while living in Dallas, but distractions with Lamar's BB career put everything on ice. We do hope that the treatment goes smoothly and that their wish to have a baby will come soon! Can you foresee an additional cast for Keeping Up With The Kardashians?
Now that Khloe and Lamar have decided to begin fertility treatment (and we are hoping it will be successful!), let's make a guess about the future child's gender — girl or boy?
Source: TMZ
Image: New York Post