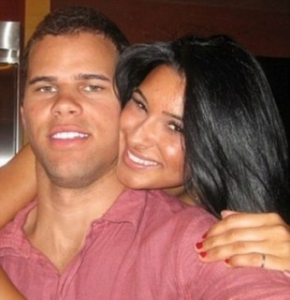 Kris Humphries may not be the sharpest tool, but he sure is potent, because TMZ has learned his ex-girlfriend, Myla Sinanaj is PREGNANT.
Sources directly connected with Myla tell us Myla confirmed Monday that she's 3 months pregnant and says Kris is definitely the father. This could be used in Kris' divorce with Kim Kardashian, because Kris has claimed he was devastated by the break-up and suffered emotionally. This development further cements the fact that Kris moved on quickly. And with a three-month pregnancy, Myla is guaranteed to shake up Kris' defense.
We're told Myla plans to have the baby but wants to raise it alone, because she believes Kris has betrayed her by talking crap about their relationship.
But here's the rub … We're told for the past 3 weeks, Kris and Myla have been communicating regularly. Oh yeah, here's the other rub — she hasn't told Kris yet. Now, doesn't she just choose the most perfect opportunities to drop relationship bombs?
With this new revelation, what could be the outcome of the Kris Humphris-Kim Kardashian divorce trial? Do you think Myla is really pregnant of is she just bluffing? Feel free to speculate with us and drop your opinions in the comment box below!
Source: TMZ
Image: Stupid Celebrities