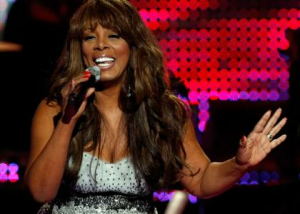 Donna Summer — the Queen of Disco — died this morning after a battle with lung cancer… TMZ has learned. TMZ has learned… Several sources are telling us Donna believed she contracted it by inhaling toxic particles after the 9/11 attack in New York City. We're told Summer was in Florida at the time of her death. She was 63 years old.
Donna's family just released a statement, claiming, they "are at peace celebrating her extraordinary life and her continued legacy."
Sources close to Summer tell us … the singer was trying to keep the extent of her illness under wraps. We spoke to someone who was with Summer a couple of weeks ago … who says she didn't seem too bad.  In fact, we're told she was focused on trying to finish up an album she had been working on.
Summer was a 5-time Grammy winner who shot to superstardom in the '70s with iconic hits like "Last Dance," "Hot Stuff" and "Bad Girls." She continued her dominance in the '80s with "She Works Hard for the Money" and "This Time I Know It's for Real."
Summer and her producer Giorgio Moroder defined the dance music era of the '70s and influenced acts like Duran Duran and David Bowie to enter the genre. Summer married Brooklyn Dreams singer Bruce Sudano back in 1980. They had two daughters together.
What is your favorite song by Donna Summer? Share it with us!
Source: TMZ
Image: Celebrity Gossip