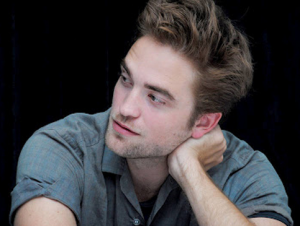 Our beloved sparkle child has walked into the beginning stages of moving on. We're so proud. According to reports, Robert Pattinson's current company includes random strangers, but specifically — a lady friend from his hotel in London!!
A source confirms:
"He went out for drinks with a woman staying in his hotel and he told her it was 'ridiculous' he had nobody to talk to. He's been spending most of his days off playing computer games."
Sorry, Robsten-thumpers… we know this must be a difficult time. But unlike Robert, we heard Liberty Ross wants to give her cheater a second chance. As we discussed yesterday, she loves Rupert Sanders and "accepts it was just one of those silly flirtations."
Riiight… a silly flirtation whose lips landed all over the highest paid actress in Hollywood. But good for her for taking the high road! And better yet… good for the children!
Is it likely that Robert Pattinson will engage in a rebound relationship after breaking up with Kristen Stewart? Is there even a spark of chance that the Robsten romance will be rekindled once again? You are welcome to share your opinions and speculations with us via the comment box below!
Source: Perez Hilton
Image: Go City Girl