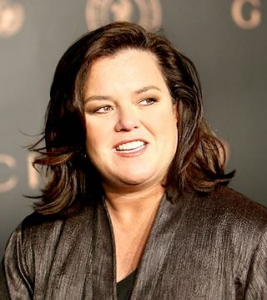 Calling it a "miracle" she's still alive, Rosie O'Donnell suffered a heart attack last week and is now recovering at home.
O'Donnell, 50, credited her survival to quick Internet research on her painful symptoms and a Bayer aspirin she had seen recommended in ads. O'Donnell said she had a stent inserted after doctors found that her coronary artery was 99 percent blocked. She wrote in her blog:  "They call this type of heart attack/the Widow Maker/i am lucky to be here."
O'Donnell said her own health problems started on Aug. 14 after she helped "an enormous woman" struggling to get out of her car in a parking lot in Nyack, N.Y. A few hours later, her chest ached, both arms felt sore as if they were bruised, she became nauseous, and had clammy skin.
"maybe this is a heart attack," she wrote. "i googled womens heart attack symptoms/i had many of them/but really? – i thought – naaaa."
She took the aspirin recommended for people who think they are suffering a heart attack but didn't call 911. She said that hundreds of thousands of women die each year of heart attacks and that many never dial the emergency number.
"by some miracle i was not one of them," she wrote, adding: "know the symptoms ladies/listen to the voice inside/the one we all so easily ignore/CALL 911/save urself."
Have you had a close call similar to Rosie O'Donnell's? Share your most terrifying heart attack experiences and how you recovered!
Source: People
Image: A Rose is a Rose is a Rose