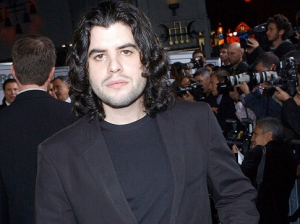 We're sure this isn't the news that Sylvester Stallone was hoping to discover about his son's life. The Expendables 2 star has hired a P.I. to investigate Sage Stallone's death, but the LAPD seems to be uncovering a lot of details about the case themselves.
As we reported before, several little baggies" of white powder and "more than 60 gigantic bottles" that were once filled up with Hydrocodone were found in his Hollywood Hills home. Now the authorities believe that Sage was likely selling the Hydrocodone because the bottles were completely empty, but once had a minimum of 500 pills in each! That's 30,000 in all, which is A LOT of pills!
As for that white powder, detectives have a feeling it is just crushed up pills, but are still waiting for test results on the substance. It's not yet known how Sage got his hands on such large quantities of the prescription drug, so cops are trying to trace the serial numbers found on the bottles. One theory is that there is a "strong likelihood" the bottles were shipped from another country.
In the meantime, Sage's family has more important things to worry about, like his funeral. The 36-year-old's body will be laid to rest this Saturday and we are crossing our fingers that the Westboro Baptist cray cray's leave the Stallone's alone.
Do you believe the speculation that Sage Stallone may have been involved in drug deals before his death? OR do you believe the 5-tooth extraction story that his mom previously narrated?
Source: Perez Hilton
Image: Elite Daily