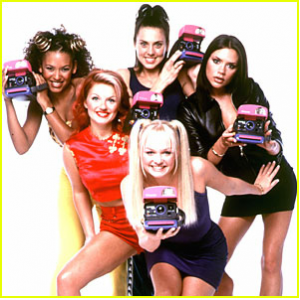 Everlasting…like the sun! We can finally confirm that ALL five members of the Spice Girls will be reuniting since 2008…TOMORROW! Ooooh, all the Spice Girls fanatics will be freaking out for sure!
Baby, Sporty, Posh, Ginger and Scary will be making a public appearance in London on Tuesday, to launch their upcoming musical,Viva Forever! Though there were rumors about Victoria Beckham not participating in the group's reunion, it seems that she has always made the launch a "priority."
A source stated:
"She was never going to miss the launch and is looking forward to seeing the rest of the girls. The musical is a proud moment for them all. It will be emotional."
Emotional, indeed! All five girls, back on stage TOGETHER since their reunion tour?!? Yes, please!!! As we told you previously, Viva Forever will be opening at Piccadilly Theatre this December and will feature TONS of SG hits!! We'll be waiting…ever searchin'…
How about you, will you be looking forward to the Spice Girls Reunion? Which of their many hits is your favorite? And which Spice Girl are you? Share your thoughts with us in the comment box below!
Source: Perez Hilton
Image: Just Jared