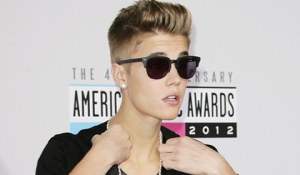 Justin Bieber is so rock n' roll — his tour bus was raided by Swedish police who allegedly found marijuana on board Wednesday night … according to a Swedish newspaper.
'Appeared to be pot'
Police reportedly boarded the bus in Stockholm as the bus pulled up at the arena where Bieber was performing … and found a "small amount" of what appeared to be pot.
A police spokesman told the Aftonbladet newspaper … they first detected a "strong smell" of marijuana coming from the bus as they were controlling the huge crowd that had gathered outside Bieber's hotel. The Swedish report says police also found a stun gun … which requires a permit.
'Bus was empty'
Cops tell us NO ONE WILL BE CHARGED because they have no idea who was in possession of the drug since the bus was empty. They found the narcotic on the floor of the bus so they have no clue who brought it on.
Do you think the drugs that the Swedish police found on the tour bus belonged to Da Biebz himself? Is he getting high during his performances? Feel free to share your thoughts and ideas with us. Let your voice be heard via the comment box below!
Source: TMZ
Image: Joy Online