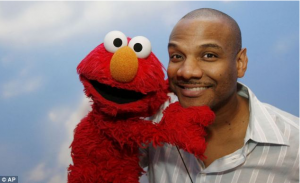 Kevin Clash – the man known as the voice of Elmo – has taken a leave of absence from Sesame Street in the wake of allegations he had a sexual relationship with a 16-year-old boy, TMZ has learned … allegations Clash adamantly denies.
'Child rape case'
We've learned … Sesame Workshop lawyers recently met with a 23-year-old man who claims he and Clash began a sexual relationship 7 years ago … when he was 16 and Clash was 45. Clash has acknowledged to TMZ he had a relationship with the young man — but insists it only took place AFTER the accuser was an adult.
Sesame Workshop officials acknowledge to TMZ they met with the accuser twice and had a number of other communications with him. Sources with direct knowledge of the situation tell TMZ … after the accuser's initial meeting with Sesame Street, the accuser felt Sesame Workshop's lawyers were trying to muzzle him … so he lawyered up with Andreozzi and Associates — the firm that represented one of the victims in the Jerry Sandusky child rape case.
'Suspicious'
Officials also tell us they're suspicious because the accuser has an email which TMZ obtained — purportedly sent to him by Clash, acknowledging they had the affair when he was 16. The officials say the accuser never mentioned such an email existed and they believe it's fraudulent. But there were other emails between Clash and the accuser, and although they don't suggest there was underage sex, officials tell us they disciplined him for inappropriate use of company email.
Finally Sesame Workshop officials tell TMZ the puppet is alive and well:
"Elmo is bigger than any one person and will continue to be an integral part of Sesame Street to engage, educate and inspire children around the world."
Do you think the allegation against Kevin Clash is true? How would this accusation of underage relationship affect the image of Elmo?
Source: TMZ
Image: Daily Mail