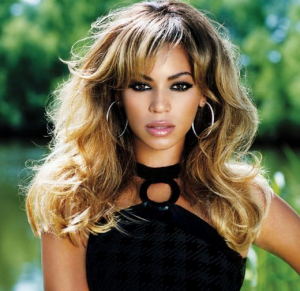 Beyoncé remembers first trying makeup when she was 6 years old.
"I was playing in my mother's makeup," she tells PEOPLE. "I had blue eye shadow and red lips, and I put crazy blush on. I looked like a clown, but I thought I was so beautiful."
Her routine has come a long way since then – the singer often does her own makeup for appearances – but her love for the basics remains. Asked what she wears to look awake after sleepless nights spent with baby Blue, she replies, "Lip gloss – I love L'Oréal's Infallible 8 HR Le Gloss in Coral Sands – and a little bit of blush."
Growing up around her mom Tina Knowles's salon, Beyoncé learned a lot about beauty. "I like to experiment [with my hair]," she says. "I love playing around with highlights or bleaching the tips. I can cut and style my own hair." In fact, she recently gave herself a trim, cutting two inches off her ends. "I just parted it in the middle and chh-chh-chh," she reveals.
But it's inner beauty that she values most – and she hopes her daughter will learn to do the same. "My biggest thing is to teach [Blue] not to focus on the aesthetic," she says. "It's really about who you are, and the human being, that makes you beautiful."
Do you like Beyonce's self-done hair and makeup? Tell us what you think!
Source: People
Image: Hub Pages