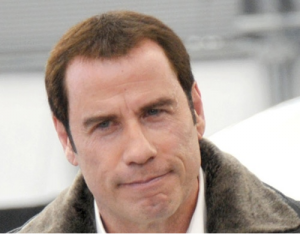 John Travolta has one less accuser to worry about. The masseur known only as John Doe Number One, whose claims of sexual assault during a massage session set off a firestorm for the actor, has dropped out of the lawsuit amid mounting evidence apparently contradicting his allegations.
"Let's just say we had differences in opinion of how to handle the case and decided to part ways," his lawyer Okorie Okorocha tells PEOPLE.  The notice of dismissal was filed Tuesday in U.S. District Court in Los Angeles.
A second masseur remains on the lawsuit, seeking $2 million from Travolta over the star's alleged behavior during a massage session at an Atlanta-based resort.
Travolta's lawyer Marty Singer has strongly denied the allegations from both accusers, calling the claims "absurd" and "fiction.": "We'll disprove [Doe Number Two's claims], but we need specifics first," Singer tells PEOPLE. "It's hard to disprove something when you don't have more specific allegations."
Now that Travolta has one less accuser, do you think the other 3 lawsuits will follow the same fate as the first? Or is it too soon to tell, lest a fifth accuser arises? Feel free to share your thoughts and opinions with us in the comment box below!
Source: People
Image: NY Daily News