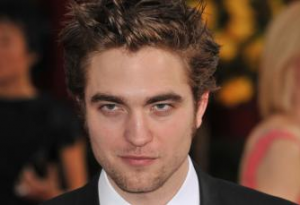 The 50 Shades Of Grey casting drama continues! Poor Robert Pattinson is FURIOUS with Twilight fan fiction writer turned best-selling author E.L. James for recently admitting she wouldn't consider him to play Christian Grey in the 50 Shades film trilogy.
R-Patz revealed his crushed soul and hurt feelings, telling sources:
"I think the author has written me out of it. I saw some interview earlier and they went, oh, it could never be him. And I'm like ,'Hey, I'm going to make you pay for that."
Make her pay?? That is exactly the type of violent, controlling attitude one would need to play Christian Grey. LOLz! Kidding aside, we think it's pretty odd that E.L. doesn't think Robert couldn't play the role of a character she based off him. Then again, she also said Kristen Stewart was "too weird" to play the character she inspired. Either way, that's not R-Patz' issue. He's upset because he thinks he's WAY too good for the part!
Rob told our source:
"It's funny seeing all these other actors so openly like vying for it. I've never seen that happen before. It's so strange. I haven't read the whole thing, I read bits of it, there's a book called 50 Sheds of Grey, have you seen that book? That's amazing, just a picture book of 50 Grey Sheds, and it's literally on the New York Times Best Seller List. People have got the wrong read."
Are you a fan of the 50 Shades  trilogy? Do you think Robert Pattinson is really unfit for the role of Christian Grey? Give us a holler in the comment box below!
Source: Perez Hilton
Image: Scribol