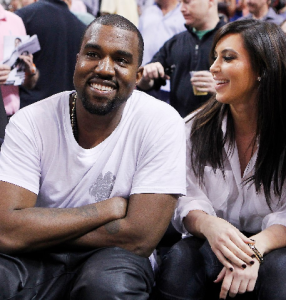 Kim Kardashian and Kanye West are thinking pink. The couple are expecting a daughter in July, the reality star, 32, confirmed Sunday on the season premiere of Keeping Up with the Kardashians.
'What Kanye has always wanted'
"I'm so excited we're having a girl. Who doesn't want a girl? I think they are the best," she said on the show. "I know that's really what Kanye has always wanted — he wanted a little girl."
Kardashian celebrated her baby shower the same day the announcement aired.
'Had to get creative'
Although the couple have known for months whether they''ll be filling their home with shades of pink or blue — Kardashian admits the couple had to get creative to keep the baby's sex a secret.
"We buy all white," she says with a laugh. "Or we'll go and buy both [girl and boy clothing], and then no one will know!"
Now, were you able to guess the Kimye baby's gender correctly? What do you think will be a great moniker for their future baby girl — something that starts with the letter K or something else? Feel free to throw in your baby name suggestions. Let your voice be heard via the comment box below!
Source: People
Image: Brick Clicks