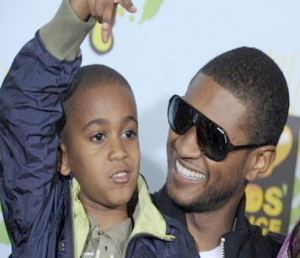 Usher's 11-year-old stepson has been declared brain dead by doctors following the accident yesterday when he was struck by a jet ski … TMZ has learned.
According to our sources, Kyle Glover (son of Usher's estranged wife Tameka Foster) has not experienced any brain activity since he was admitted to the hospital. We're told there has been no decision yet as to whether or not to take him off life support.
Our sources say Usher arrived at the hospital last night and Tameka has not left the hospital since she got there.
As TMZ first reported, Kyle was struck in the head by passing jet ski while riding on an inner tube on Lake Lanier in Atlanta, GA.
This is indeed a horribly sad news to hear, but we are hoping that Usher and Kyle's mom will be able to pull through this. For the meantime, let's give their family all the prayer, support and privacy that they need in the midst of this big trial they're hurdling.
Have you experienced losing a child in a freak accident? How did you feel during that time and how were you able to recover from the trauma and grief?
Source: TMZ
Image: Zimbio