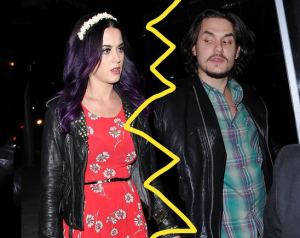 Katy Perry is "falling from Cloud 9" once again. Just two months into a relationship with John Mayer, he has reportedly called things off with the "Wide Awake" singer – and she's heartbroken. According to Us Weekly, Perry is "really upset about it," even though she is also trying to downplay the seriousness of the summer romance.
But just because things have cooled down between the two, it doesn't mean that Perry, 27, and Mayer, 34, can't end up as friends. A source tells People magazine, "They were honestly having fun."
The split went down some time before an August 21 dinner party the two attended – albeit, separately – at a mutual friend's home. According to Radar Online, the two singers completely ignored each other the entire evening and even went as far as to stay in different rooms throughout the soiree.
Perry joins a long list of famous hearts broken by Mayer including her own pal Taylor Swift, Jennifer Aniston, Jessica Simpson, and Jennifer Love Hewitt.
After reading this article, did you have an I-knew-this-would-happen reaction? OR were you secretly hoping Katy Perry and John Mayer would be happily ever after in the clouds? Share your thoughts and comments with us!
Source: Yahoo News
Image: Posh24