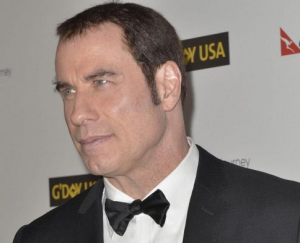 Two male masseuses have each filed lawsuits against the married actor John Travolta and now a former Royal Caribbean cruise ship employee has joined in on the party.
Similarly to the other stories, Chilean Fabian Zanzi claims that Travolta stripped down naked and asked for a massage. That was just foreplay for the sex he expected to have after allegedly offering to pay the cruise ship manager $12,000. Here are the creepy details:
"[He] said he had something on his neck. I thought it was a fuzz. As I approached, he took off his white coat and was naked. He hugged me and asked me to do a massage."
The weird part is that this guy wasn't a masseuse. He was simply in charge of taking care of VIP guests. Much like the masseuse in Atlanta, Zanzi says he immediately reported the incident to his supervisors. They didn't believe him though and actually confined him to his cabin before eventually firing him.
Again, we have no idea if ANY of these claims are valid and his lawyer has already presented evidence that contradicts the first masseuse's story. However, it's hard to ignore THREE lawsuits, not to mention a lot of gossip we've been hearing for years…
Do you think JT will be able to surpass all these trials (no pun intended!)? Share your opinions with us!
Source: Perez Hilton
Image: Monsters and Critics