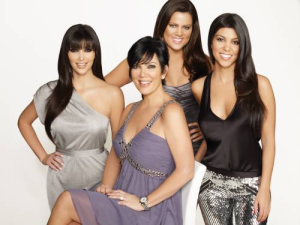 Kris Jenner has just about had it up to Kris Humphries' height of HERE when it comes to all the attacks aimed her recently. So to set the record straight, she's just telling it like it is. When it comes to accusations that she's shamelessly exploiting her daughters, she says:
"My girls are not pansies, but I think everyone needs direction.
'They are also my clients'
And direct she does! But even if she's gearing them toward their next gig, she makes it clear they're still very much in control of their situation by revealing:
"One moment, I'm talking to Khloe as her mom. Suddenly, she'll turn around and say, 'I'm your client, you didn't do this.' I get scolded or, you know, they're not happy about something and I have to fix it. Although these are my daughters, they are also my clients and they need respect."
'Divorce rumors'
Preach it, sista! And clearly control is theirs as Kim just revealed she will be leaving Keeping Up With the Kardashians after Season 9. As far as the divorce rumors go, she says simply of Bruce Jenner:
"I'm married to the best guy."
Oh well, she's said it over and over again. But still, we gotta ask… do you believe Kris Jenner really does not exploit her children? And how about her marriage to Bruce Jenner? Feel free to speculate with us and share your thoughts via the comment box below!
Source: Perez Hilton
Image: Top 10 Marvels