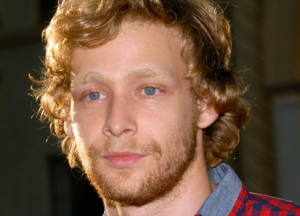 Johnny Lewis – who had big roles on "Sons of Anarchy," and "The O.C." and once dated Katy Perry – was found dead yesterday … and his body was discovered at the same L.A. property as an 81-year-old woman he's suspected of murdering … TMZ has learned.
According to our law enforcement sources, 28-year-old Lewis was found in a driveway Wednesday morning in the Los Feliz neighborhood — and the elderly woman who owned the home was found dead inside … the victim of a homicide.  Investigators say they believe Lewis beat the woman to death.
Law enforcement sources tell TMZ … cops believe Johnny was on drugs– either PCP or meth — at the time he allegedly killed a woman and then fell to his death. Sources tell us … after allegedly killing the 81-year-old woman, Johnny had fought with two men for 3 to 4 minutes … hurting at least one of them.
We're told Johnny initially used a 2×4 to attack the men … and then used his bare hands. Law enforcement sources say the men he fought with say Johnny showed "super-human strength" and was "phenomenally strong." We're told Johnny tried to break into the house of one of the men … and it took 3 people to hold him back.
Lewis dated Perry back in 2006 — and attended numerous Hollywood events together. Lewis played Kip 'Half-Sack' Epps on "Sons of Anarchy" for 2 seasons, and also had one-off roles on "Criminal Minds" … "Bones" … and "CSI."
Do you think drugs prompted Johnny Lewis to commit these alleged violent acts? Give us a holler about this topic!
Source: TMZ
Image: ABC News Radio