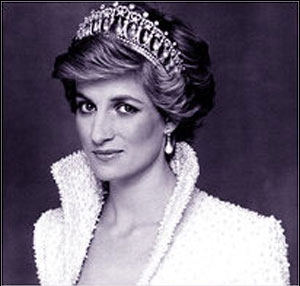 A documentary that investigated a possible cover-up of Princess Diana and Dodi Al-Fayed's 1997 death has been permanently shelved just weeks before it was set to hit theaters.
Unlawful Killing was produced by Al-Fayed's billionaire father and purchased by distributors at the Cannes Film Festival last year. Controversy surrounds the flick because it paints a negative picture of Prince Charles' family by alleging a Royal cover-up and conspiracy to keep key facts from the media.
While we're sure the world would have been slightly intrigued to see what dirt director Keith Allen dug up, the film's distributors required global insurance coverage to protect themselves from lawsuits, which they were unable to secure in the U.K. and France. As a result, producers have decided that the film is unreleasable and have said in a statement:
"It became undoable. We are all disappointed. We worked on Unlawful Killing for four years. We've written back to all of the distributors and are returning their minimum guarantees. We're doing the decent thing."
Oh well, disappointing as it is, I think this news is a relief for the royal family. But we gotta ask… Would you have wanted to see what Unlawful Killing had to present? OR would you rather that the world be kept in the dark about Keith Allen's investigation?
Source: Perez Hilton
Image: Chatter Busy