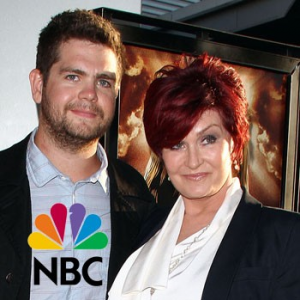 NBC is lashing back at Sharon Osbourne … claiming she was DEAD WRONG when she insisted the network fired her son from a reality show because he was recently diagnosed with Multiple Sclerosis.
Sharon had told the media she was quitting her gig on "America's Got Talent" because NBC had "discriminated" against Jack Osbourne by dropping him from an upcoming reality show called, "Stars Earn Stripes" … in which celebrities compete in various military-style physical challenges. And to make matters worse, Sharon had claimed Jack was notified by e-mail … just two days before production was set to begin.
But NBC claims Sharon is blowing the whole thing out of of proportion — but admits the network decided to NOT ask Jack to participate as a contestant after going through vigorous medical screening.
NBC Chairman Bob Greenblatt explains, "We hold medical information in strict confidence and therefore cannot comment specifically about Jack, but as a company that cares deeply about the health and safety of everyone on our shows — especially one like 'Stars Earn Stripes' that requires dangerous water stunts, strenuous physical activity, and uses live ammunition — we required all potential participants to undergo medical vetting to ensure that they could safely participate."
Do you think Sharon Osbourne just got it all wrong? Was NBC right to NOT ask Jack to participate in the reality show?
Source: TMZ
Image: Radar Online