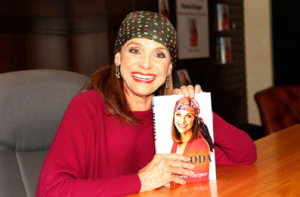 Valerie Harper is facing a devastating diagnosis: terminal brain cancer.
'Three months left'
The television icon – beloved for her role as brash New Yorker Rhoda Morgenstern on The Mary Tyler Moore Show and its spin-off, Rhoda – received the news on Jan. 15, she reveals to PEOPLE in this week's exclusive cover interview.
A battery of tests revealed she has leptomeningeal carcinomatosis, a rare condition that occurs when cancer cells spread into the fluid-filled membrane surrounding the brain. Her doctors say she has as little as three months left to live.
'Being here now'
Resolved to face her last days with courage and humor, "I don't think of dying," says the actress, 73, who previously battled lung cancer in 2009. "I think of being here now."
And we thought we already had the worst problem in the world! Yet here is Valerie Harper, a good soul with only a few months left in her calendar, and she is teaching us to learn to appreciate our present existence.
What would you do if you discovered you only had a few months left to live? Have you or someone in the family been stricken by cancer? Tell us your stories of hope, strength, and inspiration. Feel free to broadcast your thoughts to the world via the comment box below!
Source: Michelle Tauber and Johnny Dodd, People
Image: Yahoo Health