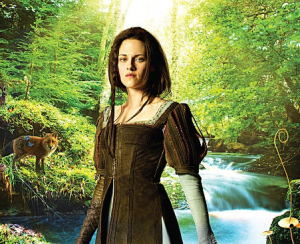 While Robert Pattinson's career is flourishing, his former Twilight sweetheart is feeling the full repercussions of her actions! It has been confirmed by Universal that Kristen Stewart has been DROPPED from the planned sequel of Snow White and the Huntsman.
Apparently, the studio has decided to take a new angle with the planned flick, one that concentrates on Chris Hemsworth woodsy character rather than KStew's pale princess. While the studio has yet to confirm director – and Kristen's lover – Rupert Sanders involvement in the next film, they were quick to explain that this movie will function more as a spinoff than a sequel.
Wow. WOW. Truthfully, we're a little bit shocked! We really didn't anticipate the fallout being this rough. And if anyone was going to stand behind her, we thought it would be the people who stood to gain from their loyalty. So, no Cali and no Snow White … what are you going to do next, KStew?!
Was dropping Kristen Stewart from the SWATH sequel a wise move for Universal? Do you think Stewart's career could ever recover from the infamous scandal that she was involved in? Share your thoughts and opinions with us via the comment box below!
Source: Perez Hilton
Image: Filmo Filia