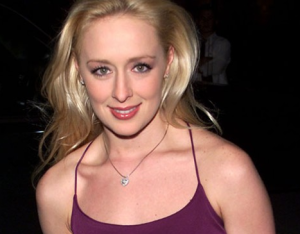 Country singer Mindy McCready committed suicide Sunday at her home in Arkansas, authorities say. She was 37. She is survived by her son Zander, 6, with ex Billy McKnight, and Zayne, 10 months.
'Mental health and alcohol issues'
It was a tragic end for a woman who had such promise and early success but who spiraled into addiction and legal problems. Professionally, McCready was best known for her hit debut album Ten Thousand Angels. In recent years, it's been the singer's personal troubles making headlines, though she was attempting to reestablish her music career. In 2010, McCready released a new album titled I'm Still Here.
In January, McCready's life partner and Zayne's father, singer-songwriter David Wilson, died of a self-inflicted gunshot wound. Just three weeks later, a judge ordered McCready to be committed to a treatment facility to cope with mental health and alcohol issues and her sons were placed in foster care. Police opened an investigation into Wilson's death, telling PEOPLE that the cause of death was 'unknown.'
'Got in the way of her success'
McCready became one of country music's most promising artists when Ten Thousand Angels went double platinum in 1996. The album spawned four top ten singles, including the no. 1 hit "Guys Do It All the Time." That year, she was nominated as the Top New Female Vocalist at the Academy of Country Music Awards and as Favorite New Artist for the American Music Awards.
But her personal life soon got in the way of her success. In 2004, after illegally obtaining Oxycontin, she was charged with prescription drug fraud. She served three years of probation and performed 200 hours of community service. The following year, she was arrested and charged with DUI and driving with a suspended license.
What do you think drove Mindy McCready to take her own life? And what do you think will become of the two kids that she left behind?
Source: Steve Helling, People
Image: Country 93.3