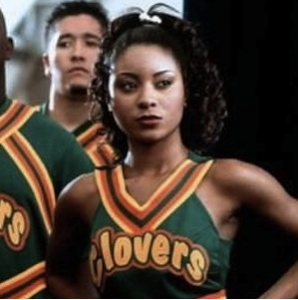 Natina Reed, "Bring It On" actress, Lisa "Left Eye" Lopes protégé, and member of the R&B group Blaque, was killed Friday night in Atlanta after being hit by a car, Gwinnett County police department confirmed to Yahoo! Music.
Reed, who was 32, would have turned 33 Sunday. According to Gwinnett Sgt. Rich Long, Reed was pronounced dead at Gwinnett Medical Center at 10:59 p.m. ET. Around 10:30 p.m. on October 26, the driver of the vehicle called 911 to hitting a pedestrian.
'Not at fault'
"Information received indicated that CPR was being performed by a person on the scene," Long said via statement. "Preliminary information indicates that Reed was in the roadway on Lawrenceville Highway near Hamilton Road when struck. The driver of the vehicle was determined to be not at fault and there are no charges pending."'
The driver and passenger are believed to be the only witnesses, and the authorities are withholding their names until the completion of the investigation.
'Comeback'
Blaque released two albums, their 1999 self-titled debut and 2002′s "Blaque Out." In 2000, they appeared in the movie "Bring It On." In August, Reed discussed Blaque's plans to make a comeback in an interview with website YouKnowIGotSoul. In July, Blaque performed at the First Annual Left Eye Music Fest in Decatur, Ga. Reed's mentor Lopes was killed in a car crash in Honduras in April 2002. Reed had a 10-year-old son, Tren Brown, with Dogg Pound rapper Kurupt.
Do you think the driver of the vehicle was really not at fault in the death of Natina Reed? Feel free to share your comments and speculations with us!
Source: Yahoo News
Image: OK! USA