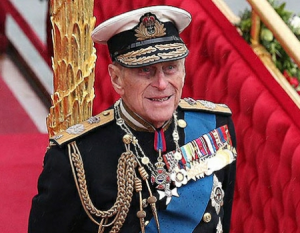 The Duke of Edinburgh has been taken to hospital with a bladder infection and will miss the rest of the Diamond Jubilee celebrations. Buckingham Palace said Prince Philip, 90, had been taken to the King Edward VII Hospital in London from Windsor Castle as a "precautionary measure". The prince will remain in hospital under observation for a few days.
He had appeared to be in good health when he accompanied the Queen on Sunday on the royal barge the Spirit of Chartwell, which formed part of the rain-drenched Jubilee river pageant. He and the Queen stood for most of the 80-minute journey, as they were accompanied by 1,000 boats travelling seven miles down the river to Tower Bridge.
The prince, who had treatment for a blocked coronary artery in December and turns 91 on Sunday, missed Monday's concert and will not attend the national service of thanksgiving at St Paul's Cathedral on Tuesday.
The concert was brought to a close by Sir Paul McCartney who played hits including Magical Mystery Tour, Let It Be and a spectacular rendition of Live and Let Die, complete with fireworks and explosions. He was joined on stage at the end by all of the night's performers for The Beatles' Ob-La-Di, Ob-La-Da. The Queen and other members of the Royal Family also made their way onto the stage where Prince Charles paid tribute to his mother.
Turning to his mother, he said: "As a nation, this is our opportunity to thank you and my father for always being there for us, inspiring us with your selfless duty and service and for making us proud to be British."
The Queen then lit the final one of 4,500 beacons across the world marking her 60-year reign. A palace spokesman said the prince was "understandably, disappointed about missing this evening's Diamond Jubilee Concert and tomorrow's engagements".
The Queen's Diamond Jubilee Concert turned out to be a success despite Prince Philip's absence. What was your favorite highlight of the event?
Source: BBC News
Image: Nation News