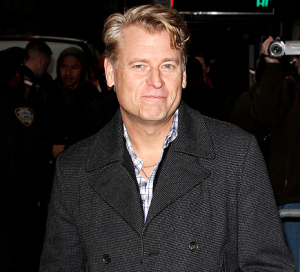 Rumors be damned … a frustrated Joe Simpson is telling friends and colleagues the stories that he's switched teams are absurd.
'Marriage fell apart'
There have been several reports out recently that Joe has told his family he's gay and that's why his marriage fell apart. There are also reports about several guys he's rumored to be dating/hooking up with. He was caught in an affair with a 21-year-old Bryce Chandler Hill, who is a great wannabe actor. He was also rumored to have been caught with a paid escort.
'Ridiculous'
Sources who speak with Joe tell TMZ … Jessica Simpson's daddy says it ain't so … that the stories are "ridiculous."  The people we spoke with are split — some believe him, and some think he's just not ready to come out publicly.
The former pastor just recently disclosed that he is afraid to damage his reputation as a Christian, and that he wants to protect his wife Tina and daughters Ashlee and Jessica from further humiliation.
What do you think — is Joe Simpson gay or not? Do you think he will come out of the closet in the near future? Feel free to share your speculations and comments with us via the comment box below.
Source: TMZ
Image: Us Magazine