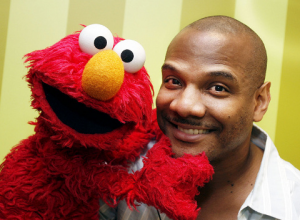 Kevin Clash, the voice of Elmo, has resigned from Sesame Street … in the immediate wake of a new lawsuit accusing him of having sex with an underage boy — the second such allegation in 2 weeks.
'Sad day for Sesame Street'
TMZ broke the story … Clash is being sued by Cecil Singleton, who claims he met Kevin in a gay phone chat back in '93 … when he was 15 and Clash was 32.
Sesame Workshop says, "Unfortunately, the controversy surrounding Kevin's personal life has become a distraction that none of us want, and he has concluded that he can no longer be effective in his job and has resigned from Sesame Street. This is a sad day for Sesame Street."
'Expressed regret'
Sesame Workshop had previously told TMZ, "Elmo is bigger than any one person." That was in response to the initial underage sex accusation from Sheldon Stephens.
As TMZ previously reported … Stephens signed a $125,000 settlement with Clash, but has since expressed regret over signing the deal which required him to recant his claim.
Do you think these underage sex allegations against Kevin Clash are true? Will the next Elmo Puppeteer be able to live up to Sesame Street's standards? Feel free to broadcast your thoughts and opinions via the comment box below!
Source: TMZ
Image: Gawker