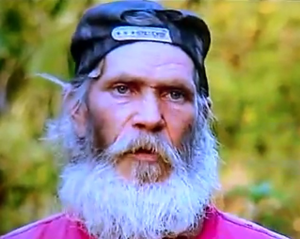 Mitchell Guist, one of the happy-go-lucky stars of the hit reality TV show "Swamp People," has died.
Guist appeared on the show with his brother, Glenn. Their History Channel biography says: "Swampers through and through, Glenn and Mitchell Guist were born and raised on the bayou and live entirely off the land. These brothers are always up to something, whether it's hunting for their dinner or making use of everything nature has to offer."
According to Sheriff Mike Waguespack, who spoke to WRBZ Louisiana, Guist was in his boat along the Belle River when he apparently fell. Witnesses say he appeared to have been suffering from a seizure.
"Swamp People" has been a hit for the History Channel. Currently in its third season, the show focuses on the lives of alligator hunters in rural Louisiana. The Guist brothers joined the cast in the second season.
There is no official word yet on Guist's cause of death.  He was taken to a local hospital where he was pronounced dead, according to WAFB. CPR attempts were unsuccessful. There is no word on whether an autopsy will be performed.
Are you a fan of Swamp's Mitchell Guist? Share what you liked most about him in the comment box below!
Source: Yahoo News
Image: NY Daily News