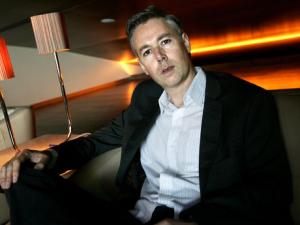 Beastie Boys rapper Adam Yauch has died at the age of 47, his publicist has confirmed to the BBC.
The musician, director and Tibet activist was diagnosed with salivary gland cancer in 2009. Yauch underwent surgery and radiation therapy but said in 2011 reports he was totally cancer-free were "exaggerated".
Under the alias MCA, he formed part of the band that eventually became the Beastie Boys, selling 40 million albums worldwide with Mike D and Ad Roc. The Beastie Boys started out as a hardcore punk outfit called The Young Aborigines in 1979 but switched to hip hop in 1984. Two years later they launched their critically-acclaimed debut album Licensed To Ill, which spawned the hit singles (You Gotta) Fight For Your Right (To Party) and No Sleep Till Brooklyn..
Yauch was the band's filmographer, directing several of their videos under the pseudonym Nathaniel Hornblower. He also directed the band's concert movie Awesome… I Shot That, which stitched together footage from dozens of audience-members.
The Beastie Boys were inducted into the Rock and Roll Hall of Fame last month, but Yauch was not able to attend. On the night, The Red Hot Chili Peppers dedicated their performance to Yauch. He is survived by his wife, Dechen Wangdu, and their daughter, Tenzin Losel, as well as his parents Frances and Noel Yauch.
What song sung by Adam Yauch do you like best? Share your favorites with us!
Source: BBC News
Image: Music Radar