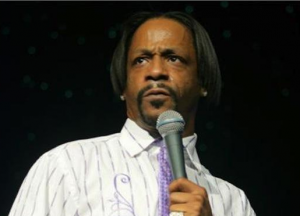 Katt Williams claims the reason he pimp-slapped a Target employee in the face last month is because the guy called him the n-word … and TMZ has video of Katt's explanation.
'The jab'
Katt was performing last night at the Comedy Store in Hollywood when he described what went down immediately before the November 25th attack in Sacramento — telling the audience,
"This is what the dude at Target said … 'Your assistant is already suing you, you p**sy ass n***er."
The jab is a reference to this lawsuit – in which Katt's former assistant is suing him for $5 million, claiming the comic punched her.
'The N-word'
Katt said he flipped when he heard the slur and asked the employee, "Did you just say the n-word in front of Katt Williams?" — to which the employee answered, "You say it all the time."

Katt says he shot back, "Say it again and see what happens" — and that's when he knocked the guy upside the head.
Do you buy Katt Williams' explanation for slapping the Target employee? If you were in his shoes, would you have done the same thing? Feel free to tell us what you think of Katt Williams' string of headline-making activities. Type in your thoughts and opinions in the comment box below!
Source: TMZ
Image: Vibe