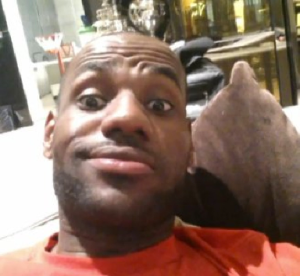 What's the most balling-est thing in the world besides sprinkling diamonds over your Tyrannosaurus egg breakfast? How about having a 24-hour disc jockey spinning beats in your hotel room? LeBron James is in China right now, and the hits literally won't stop coming.
'Dusk 'til dawn'
According to TMZ, James recently posted a video from his suite at the W Hotel in Guangzhou to show fans the DJ who is working the turn tables in his room from dusk 'til dawn. James first tweeted about his DJ at 11 a.m. CST on Wednesday.
"C'mon man this is crazy! 24/7. It may be over for my dj @djstephfloss. Hahaha #ThisIsLiving #Awesomeness http://instagram.com/p/cLLyl-CTF2/"
Simply put, James was loving it.
"Yo, I'm out here in Guangzhou, man, at my hotel room in the W. I got to show you something. I got my own 24/7 DJ in my room."
'Welcome of a lifetime'
Roughly eight hours later James tweeted again, proving he wasn't joking about the DJ in his room who will not stop playing music. Must be nice.
Indeed, China is giving King James the welcome of a lifetime, with thousands upon thousands of people lining up in the streets around his hotel room just to catch a glimpse of the NBA superstar.
Do you like the idea of having a DJ in your hotel room 24/7? Tell us what your think about this!
Source: Dan Carson | Bleacher Report
Image: Huffington Post