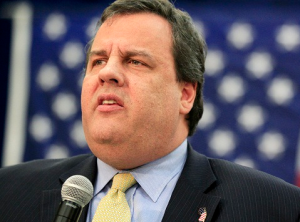 New Jersey Gov. Chris Christie dropped a bomb on Republican House Speaker John Boehner and Congress for refusing to allow a vote on Hurricane Sandy relief in the final hours of the 112th Congress.
'Makers versus takers'
Christie prosecuted the case by pointing out that hurricane relief had been provided more quickly to others: For victims of Katrina after 10 days and victims of Hurricane Andrew in Florida after 30 days. But residents of the New Jersey and New York coast have been waiting 65 days to date for some relief.
Christie also accurately pointed out that Northeast states such as New Jersey and New York send more to the federal government in taxes than they get back in federal aid, unlike many of the red states represented by conservatives in Congress. The "makers versus takers" narratives fall apart fast when confronted with reality. He also unapologetically named names:
"There's only one group to blame … the House majority, and their Speaker, John Boehner."
'Beyond party lines'
Christie's fury was backed up by similar straight talk from New York Republican Congressman Peter King of Long Island. Christie and King's principled independence and tough talk against their own party leadership brought results. Within hours, Boehner and Republican House leadership announced that they would vote for an initial round of Sandy relief on Friday, followed by a vote on the remaining amount on January 15.
All this is a reminder that straight talk in politics is so rare that it stands out and carries more than its own weight in civic debates. It cuts through the spin and resonates beyond party lines because it is credible and rooted in reality. Most importantly, it gets results. Boehner's turnaround brought to mind a comment made by Christie during his press conference: "No one is beyond redemption."
Do you agree with Chris Christie's views about the GOP leaders? Share your views regarding this recent political issue!
Source: John Avlon, CNN
Image: Black America Web