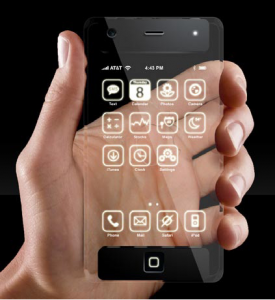 Thinking about upgrading to a new iPhone? But you want to know if waiting for the next version is worth it? First, consider the rumors on what features it might have, new design ideas, and maybe most importantly, when pundits think it will be announced.
Design
Many of the new Android phones sport bigger 4-4.5 inch screens, so Apple is feeling the pressure to increase screen size. Rumors suggest a 4-inch screen — that's .5 inches longer than the current 3.5-inch screen. Apple acquired the rights to use a product from a company called Liquid Metal Technologies in 2010 and many have predicted that the back of the new iPhone will be made from this material. Apple has also filed patents involving carbon fiber, which could also provide more strength to the phone's body and an added benefit: color.
LTE
Another certainty with the iPhone is its inclusion of the super-fast LTE data connections. We saw it in the new iPad, and it is a clear trend in phone iterations for all platforms.
Processor
The new iPad sported the faster A5X processor, some predict an even faster A6 processor with a gig of RAM in the new iPhone. Hard to know which of these will make it into the iPhone, but you can bet it will be a lot snappier than the current iPhone.
Timing
Every year Apple hosts a developer conference in San Francisco in June. For many years, the company debuted the new version of the iPhone at this conference, but last year they waited until October to announce the iPhone 4S. This year, analysts are betting on October for a new release, primarily because a new version of IOS 6, the iPhone operating system (which is expected to be on the next iPhone), has not yet been released to developers.
What are your expectations for the iPhone 5? Share them with us!
Source: Yahoo News
Image: iPhone5 Unlock