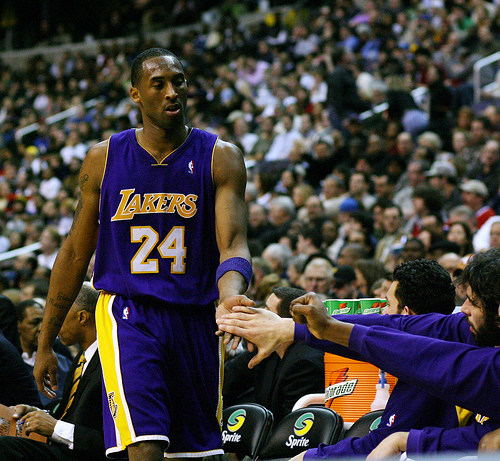 The Lakers traded forward Lamar Odom and a second-round draft pick to the Dallas Mavericks on Sunday night for a first-round pick and an $8.9 million trade exception, capping Los Angeles' stunning 72-hour breakup with last season's Sixth Man of the Year. The Lakers and Mavericks reached a swift deal after Odom learned Thursday that Los Angeles was attempting to trade him in a megadeal for New Orleans superstar Chris Paul.
After the NBA blocked that trade, Odom declined to report to the Lakers' opening day of training camp on Friday. Odom then requested a trade in a meeting with general manager Mitch Kupchak, and the Lakers improbably swung a deal with the rival Mavericks, who swept Los Angeles out of the second round of last season's playoffs.
"To be honest with you, I don't like it," Kobe Bryant said. "It's tough to lose Lamar. Pau (Gasol) is still here, and we're all thankful for that. It's hard when you've been through so many battles with players to just see them go somewhere else. It's tough."
Although Bryant expressed his faith in Kupchak, he would prefer to have Odom in camp as the Lakers regroup from last season's failed attempt at a threepeat. Odom starred in a reality show last season with his wife, Khloe Kardashian, clearly enjoying his celebrity at the main intersection of sports and entertainment.
"You're talking about the sixth man of the year last year," Bryant said of Odom. "He played lights-out. I don't understand the criticism of reality shows and this. I don't get that. He had his best season last year, clearly wasn't a distraction, played his (rear) off. I don't get where that comes from."
Source: Yahoo! News