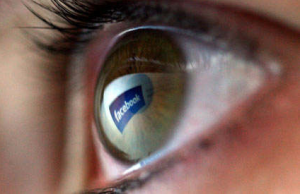 Debt collectors, potential employers and even lawyers could be finding out much more than you'd want them to. Here we examine the worrying trends on Facebook and consider how you can take steps to avoid being spied on.
Debt Collector Watch. Although it is not forbidden for collectors to post on your Facebook wall or ask your contacts of your whereabouts, they cannot post about your debt, because that is a serious breach of privacy. Nevertheless, it should be common practice not to accept friend requests from people you don't know. If you do owe money, you should answer mail or calls or from collection agencies in the first instance.
Job hunting. Facebook profiles are routinely being checked by your future employers. It seems wise to keep all content absolutely clean, otherwise who knows what job prospects you are thwarting.
Passwords Please. In an even more worrying development in Maryland, a man has recently been asked to hand his Facebook login details over to his employer. As a result the updated policy at the Maryland Department of Corrections states that job candidates won't be asked to share their login or password information, but job applicants will be asked to log into Facebook "voluntarily" as an interviewer looks over their shoulders.
Legal Snooping. Dorothy McGurk claimed that she couldn't work, rarely left home and didn't socialize because of injuries from a 1996 car accident. The dancer, on disability, had been seeking lifetime alimony of $850 a month from her husband due to this accident. When Facebook revealed otherwise, the alimony was lost.
The Bottom Line. If you do want to continue using Facebook, what can you do to protect yourself from unwanted prying eyes? Be sure you've checked those privacy settings. It is sensible to keep any personal content away from the public eye. Also, be careful what you are making available to your networks. Keep it clean and professional.
Source: Yahoo News
Image: The Guardian