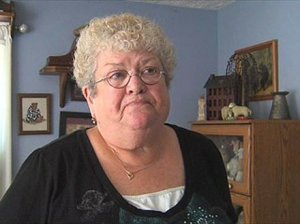 A profanity-laced video of middle school students in upstate New York verbally abusing a bus monitor is sparking an outpouring of support as strangers worldwide rally to her side.
Students taunt Karen Klein, 68, with a stream of profanity, insults, jeers and physical ridicule in the back of Bus 784. The bullying continues unabated for about 10 minutes in the video, as a giggling student jabs Klein's arm with a book. Recorded by a student with a cell phone camera on Monday — the students' second-to-last day of school — the brazen example of bullying went viral and spurred international outrage. The incident occurred in Greece, New York, near Rochester. Klein is a bus monitor for the Greece Central School District, and the harassers hail from a district middle school, the school district said Thursday on its website, although it did not identify Klein.
Greece Police Capt. Steve Chatterton said Thursday that a juvenile must face a felony or misdemeanor to be charged in family court, while harassment only qualifies as a violation. CNN's "AC360″ received statements Thursday from two of the accused middle schoolers, as well as the father of a third student, in which they apologized for their behavior.
The video prompted an outpouring of support and a fundraiser by international crowd-funding website indiegogo.com that had gathered more than $388,000 by 9:15 p.m. Thursday. The site says she earns about $15,000 a year as a bus monitor. Indiegogo's Max Sidorov said the video struck a chord with him because he had been bullied himself. Feeling sadness for Klein, the first thing that popped into his mind was to raise enough money "to get her away from that environment and get her on a vacation somewhere."
While saying that she wasn't inclined now to push for criminal charges, Klein did say she wanted the four middle school boys punished. She gave a few disciplinary suggestions — like being banned from the bus and athletic activities, or possibly community service. But most of all, the grandmother of eight said she wanted to make sure they don't bully anyone else.
What would YOU do if you were bullied in the same way as Klein was?
Source: CNN
Image: Examiner